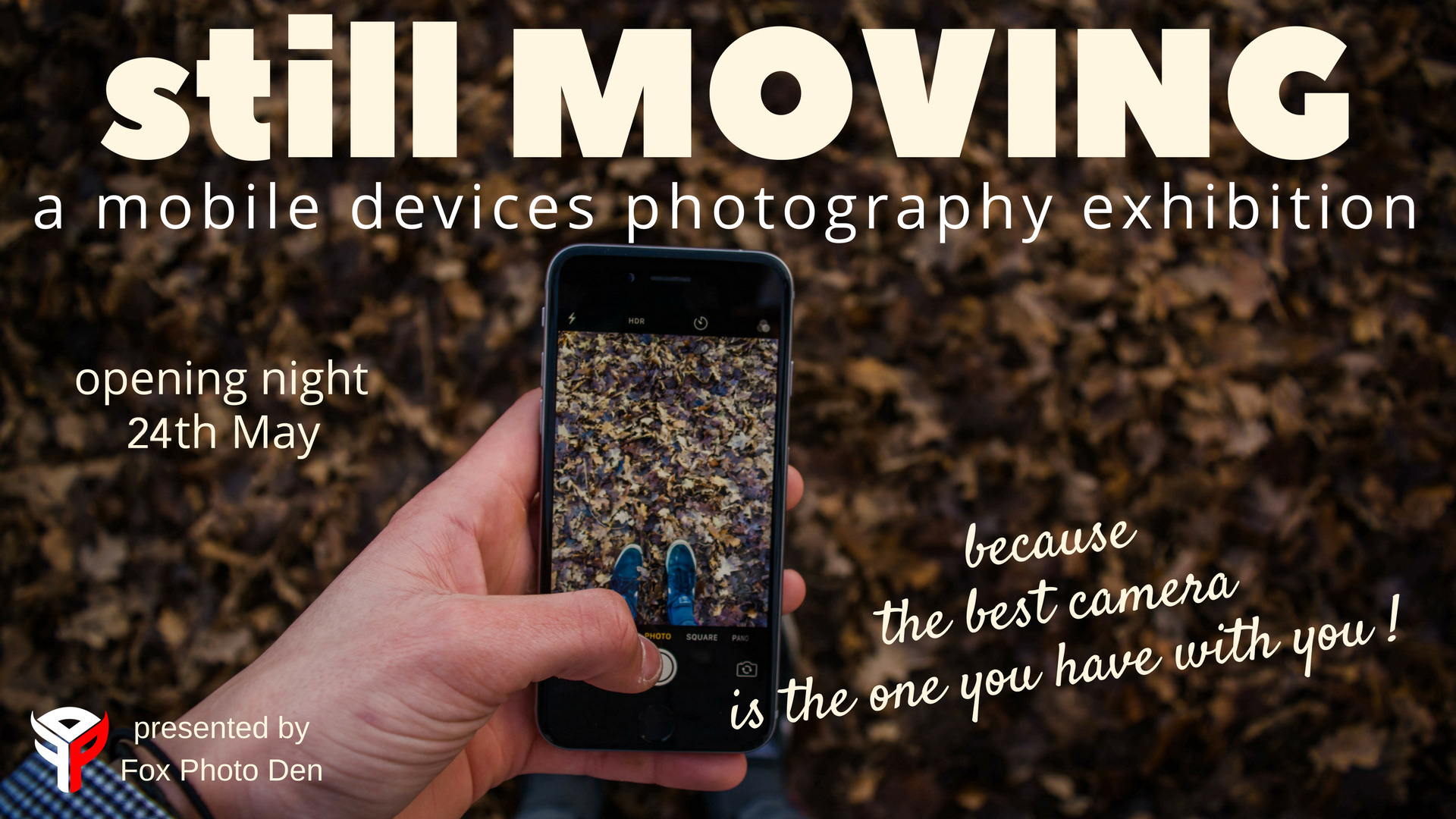 Is your mobile phone your main camera? Do you use your iPad to take photos? 
Fox Photo Den wants your images, so we can show the world just how awesome photos taken with mobile devices can be. We want to prove that it's not about the camera, it's about the imagination. 
Essentially, you send us your image as a jpeg and we will do the rest to get your photograph on the wall for the exhibition and looking amazing!
This means even if you live in another state or on the other side of the world, with the aid of modern day technology, we can exhibit your image!
The subject is open, with the only pre-requisite being that the image is taken with an iPhone, iPad, Android Phone, Tablet, iPod etc.
Opening night is 17th May with the exhibition running until 18th June. We will organise the printing and hanging of your image. It couldn't be any easier to exhibit!
Please share with anyone and everyone that you think would like to show off their imagery.
Entries are to be emailed to Natsky at the Den no later than 30th April, 2017. 
Cheers,
Natsky.